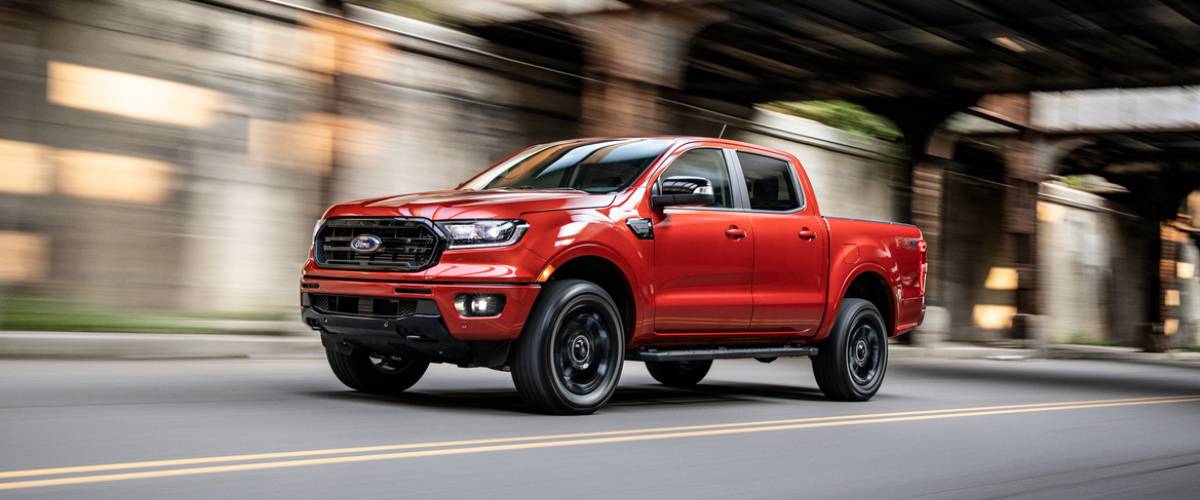 New

Ford Ranger

for Sale near Jacksonville, TX
New Ford Rangers and More Available Today
Here at Tyler Ford in Tyler, TX, we have a great diversity of vehicles available, including some brand new Ranger models, as well as other used Fords, new Fords, trucks, and many other options as well. Here's some information about our Ranger models available.
New Ford Ranger for Sale | Tyler, TX
Introduction to New Ford Rangers
We have some brand-new Ford Ranger models available, including the Ranger XL, the XLT, and the Lariat. We can help you choose which Ranger model would be the best for you based on your preference, price point, and any other factor you want to consider.
The Ranger XL
For example, the new Ranger XL options include the ability to tow many thousands of pounds. So, this option would be ideal for those who need to tow heavy boats, campers, and other things while going on a trip or for work. Safety options for the XL might include a rearview camera, for seeing behind you even if you have something in the back that would make this impossible otherwise.
They have airbags for just about everyone in the cabin and at many angles. The XL models have powerful engines that have new tech that help to emphasize efficiency.
The Ranger XLT
This vehicle has much of the same features as the other trucks, and some models specifically include the Co-Pilot360 that helps guide you through busy roads. Some might include a 4x4 package for off-roading as well as electric motors and extra systems for safety.
The Ranger Lariat
As a higher-end flatbed truck, the Ranger LARIAT doesn't disappoint for features. It has options like powerful fog lamps for driving in all conditions, some of the best sound systems available in the industry, and an SOS post-crash alert system to make sure you get help quickly if you're in an accident, and more.
Visit Tyler Ford Today!
Contact Tyler Ford if you want to learn more about Rangers and other vehicles in our showroom today.